---
Low Back Pain-

 

Have you ever heard of a failed back?  This is when someone has low back pain that they let linger for years, having inappropriate treatment, taking pain meds, physical therapy, chiropractic care all without help and eventual back surgery as a last resort.  Then the pain continues to be present after the low back surgery with minimal benefit.  After surgery and in a chronic state of pain without any improvements, the condition is much harder to treat and sometimes impossible to improve.  Often times the initial pain is easily treated with the appropriate physical therapy involving osteopathic "hands on" manual therapy techniques and exercises.  The reason the initial pain was not treated correctly is because the "cause" for the pain was not addressed.  Appropriate diagnosis of the problem is a key component and philosophy of my treatment approach at Wright Physiotherapy for back pain. 
FREE REPORT: "Avoid Costly Mistakes And Learn 9 Proven Ways To Ease Back Pain Naturally… Without Painkillers, Bothering The GP, Or Risking Surgery"
Are You Interested in a COMPLETELY FREE "Discovery" Session?  You can sign up for a FREE Taster/Discovery Session, which is a shortened visit with me COMPLETELY FREE to discuss your pain. During this session I will LOOK at your symptoms, LISTEN to you, ANSWER questions, and even give a diagnosis. The Taster Session is not only to see if I am a good fit for you, but also to let me know if you are a good fit for me!  Give me a call to schedule 740-919-6569, visit my contact page and email me, or sign up for one of my FREE reports and I will contact you. 
---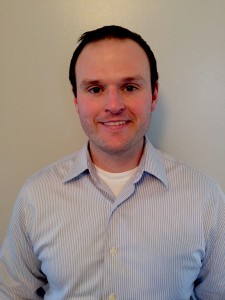 A Personal Message From Physical Therapist, Dan Wright
THIS REPORT is for the person suffering from the torment of Back Pain.
The type of "dull ache" or "sharp pain" where you get so frustrated that you feel your only option is to stop what you're doing completely, reach for the painkiller and wonder how long you'll have to restrict your enjoyment of life – as you wait for the pain to go away. 
The thing is, all those painkillers are not good for your stomach and the long periods of rest you've been told about, that's not likely to be doing you much good either.
Over the last 11 years I've been working on daily basis to help people aged 45+ find relief from acute AND chronic back pain – and what I can tell you is the un-healthy cocktail mix of more rest and more painkillers will do absolutely nothing to get to the root cause of most types of chronic back pain… no matter what most physicians say!
And it's because I'm growing increasingly frustrated with the number of people suffering un-necessarily that I've written and published a report that details the 9 things  and 5 exercises ANY person aged 45+ can do to relieve back ache or pain, naturally… and I want you to have it at no charge.
Now, I don't know if these 9 things will relieve you of your back pain completely.
However, reading this report has to be better than spending another day "resting", accepting it, thinking, "it's your age", or worse yet, masking it with painkillers.
If your back pain is affecting your job, your ability to keep active threatens your independence or hinders family leisure time… then you really need to read this free report.
I want you to imagine how life would be in five years from now if you DON'T get a grip on your back pain NOW. How will your back pain affect your job? Your preservation of self worth and your independence? Will you be a fun person to be with? Or, even live with? Ok, you get my drift…
It's time to request my free tips report… do that by calling the clinic at 740-919-6569, or visit my contact page and send me an email and I will respond with any questions you may have. 
Sincerely,
Dan Wright
---
STOP!!!  Don't forget your FREE report on getting rid of low back pain and sciatica.  It is full of  tips and exercises on how to begin your journey to a pain free way of life.  Don't miss out.  All you have to do is sign up...it's that simple!
 Note:  if your pain is urgent call me right away
740-919-6569
---
More About The Person You'll Be Helped By...
Dan Wright is the owner and founder of Wright Physiotherapy.  He is a leading specialist in the diagnosis and treatment of pain especially involving the low back, neck, mid back, shoulders, hips, and knees.  He performs a highly skilled evaluation and treatment learned from years of continuing education at the Osteopathic Medical School of Michigan State. 
Why is Wright Physiotherapy a better treatment option?  Dan performs osteopathic treatments that are highly skilled and takes years of experience to perfect.  He does the types of treatments osteopathic physicians used to perform before the healthcare system became a mess and before they started to only give out medications to people in pain.  His treatments involve all hands on manual therapy that corrects the problem and helps the body function much better.  
---
---
"

Listen to what others are saying about the specialty care of Wright Physiotherapy and you can also be one living a more ACTIVE, HEALTHY, and HAPPY life once again with less back pain in just a few short weeks!"
"I have had back pain on and off for most of my adult life. I tried the chiropractor a few times and it just didn't help. I have seen Dan multiple times over the last few years when I did something to hurt my back. His treatments have been the only thing that helps! His knowledge and his patient care are one of a kind!"
Melissa C
---
"I get right hip pain that comes and goes ever since I had my daughter 2 years ago.  Last year the pain started and would not go away.  I went to my family doctor and was told to rest it, which didn't help since that is what I was already doing.  I saw a chiropractor for about a month without much help.  The pain kept getting worse when I happened to see Dan at a local golf demo day.  I talked to him and decided to set up an appointment figuring I've tried everything else and nothing seemed to help.  He literally looked at my back and hip and knew what was going on.  He treated me for about an hour and within a couple of days the pain was almost all gone!  I did go back to see him a second time for treatment and to make sure I was doing my exercises correctly.  I have not had pain since.  It was pretty amazing!  I highly recommend seeing Dan!"
Sarah G
---
"Dan
Wright truly saved my back/leg and gave me peace of mind.  I was living with pain everyday for at least 10 weeks, and after just 4 visits with him, I was pain free!  I would recommend to anyone with pain to visit Dan and see what he can do for you...drug free.  He is honest and listens to you the patient.  He has me moving like I haven't been able to for months."
VL Crist
---