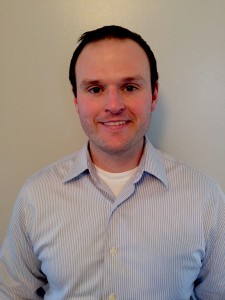 Have you ever had physical therapy? Have you been disappointed in your results? Did the therapist ever put their hands on you doing manual therapy, or did you do the same exercises at home as in the clinic? To me that is not skilled physical therapy. Skilled physical therapy is a hands-on manual medicine approach in which the therapist will spend the time with their hands on you figuring out the root of the problem, can explain the problem in an easy to understand manner, can instantly start addressing the problem, and then follow up with the appropriate exercises. What makes Wright Physiotherapy different is the fact that my treatment approach involves one hour of one on one treatment with the same therapist using mainly osteopathic manual therapy techniques to treat and fix the problem. Exercises will be given to work on at home to promote the healing process. This treatment approach will lead to much quicker improvements which means fewer visits and less total money spent.
Dan Wright, PT, DPT Ohio PT license number 11210.
Dr. Dan Wright was born and raised in Coshocton, Oh. He is a Doctor of physical therapy and earned his physical therapy degree from Ohio University in 2005. He owns Wright Physiotherapy LLC and resides in Newark Ohio with his wife, Sarah, and daughter Adeline. He has had extensive training in manual medicine techniques from the Osteopathic Medical School at Michigan State.